styles(4)
2017
年

8

月

14

日

(月)

Vogue in the Afternoon - a celebration of art and fashion in aid of Breast Cancer Ireland

As the world famous Kilkenny Arts Festival approaches, the Newpark Hotel in Kilkenny, together with Breast Cancer Ireland, is organising a very special afternoon of Art & Fashion. On Thursday, 17th August from 12.30pm to 2.30pm, 'Vogue in the Afternoon', hosted by leading Irish fashion stylist Laura Mullett, will take place in the hotel's newest space, The Terrace.

The fashion show and Prosecco Afternoon Tea is part of the hotel's ongoing sponsorship of the Festival, which also includes the sponsorship of the Mick O'Dea Exhibition taking place with the artist in residence in the Home Rule Club on John's Street, Kilkenny. The Newpark is also hosting a free art exhibition at the hotel from the 7th to 31st of August by award winning Irish artist Gill O'Shea, featuring a collection of vibrant portraits of some of Hollywood's female style icons from the last century.

With all proceeds going to Breast Cancer Ireland, 'Vogue in the Afternoon' will include a talk from Gill O'Shea on her collection, as well as stunning fashion from the region styled by Laura Mullett, giving a nod to some of the style icons featured in Gill's collection.

On the collection, artist Gill O'Shea stated "'Vogue in the Afternoon' offers the viewer a space to experience bold portraits of a selection of leading females of Hollywood in an alternative gallery setting in the luxurious lobby of the Newpark Hotel and I am looking forward to meeting as many art and fashion lovers as possible at this very special fundraising event."

Mark Dunne, GM of the Newpark Hotel stated "The Kilkenny Arts Festival puts our city on a global platform and we are delighted to play our part in supporting this great activity which acts as a magnet for the region. As well as our sponsorship of one of the flagship events in the city, the Mick O'Dea Exhibition, we are delighted to be hosting our own exhibition at the hotel with Gill O'Shea's portrait collection of some of Hollywood's iconic and beautiful actresses."

On the charity event, Mark added "Gill has kindly given of her time for this special charity event and we thought why not tie in art and fashion, as well as giving art and fashion lovers a chance to have some fun and relaxation in our new Terrace with a very special Afternoon Tea in aid of a charity which helps so many people in this area and throughout Ireland."

Aisling Hurley, CEO of Breast Cancer Ireland said "The Newpark has always been a great supporter of the work that we do and we are delighted to be the beneficiaries of this special event. It comes at a very opportune time as well for us as we prepare for the Great Pink Run in Kilkenny on the 10th of September. Hopefully some of the ladies enjoying their special Afternoon Tea might be inspired to participate in September when we are back in Kilkenny."

For anyone who would like to view the collection but who cannot attend on the day, from the 7th to 31st of August, the paintings will be displayed in the hotel, and to celebrate the collaboration, the Newpark is organising a special Afternoon Tea menu, which will be served everyday from 12pm to 3pm, specially designed to celebrate the glamour and vogue of a bygone era.

vintage style wedding dresses

|
cheap wedding dresses

---
2017
年

8

月

7

日

(月)

Embattled US fashion firm American Apparel poised for web comeback afer filing for bankruptcy last year

Fashion chain American Apparel is poised for a comeback.

The brand, which filed for bankruptcy last November, is to relaunch as an e-commerce business.

Canadian firm Gildan Activewear, which bought the 'intellectual property rights' of the firm for £67million in January – but not the stores – said it will be re-activating the website by next week.

Gildan's global production chain means it can produce clothes more cheaply and pass on the savings to customers.

It also works with a third-party manufacturer in the US to cater to the brand's 'Made in America ethos'.

It has previously said customers shopping on its website could be given an option to choose cheaper foreign-made products or pay a premium for goods made in the US.

American Apparel was once one of the fastest-growing companies in America and peaked at more than £460million in sales.

But the youth-focused firm was plagued by years of losses, rising competition and a rocky relationship with its founder Dov Charney.

American Apparel has also come under fire for its sexually charged advertising.

sexy wedding dresses

|
wedding dresses

---
2017
年

5

月

3

日

(水)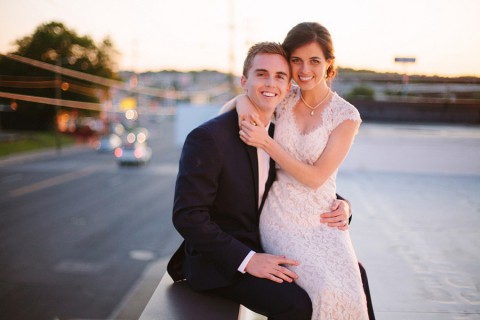 It's prom season and every girl is looking for the perfect dress that fits their own personal style while also remaining trendy.
In every boutique and department store, the racks are lined with dresses covered in sequins, tulle, lace and silk.
It looks like there is a dress for everyone, with one major exception.
For the girls who want to maintain their modesty, it's difficult to find a dress among the revealing cuts and slits that seem to be found on almost every gown.
Opting for modesty in their prom gowns are, from left, Audreyann Boren, Ashlyne Conway, Rebecca Farnsworth and Bailie McCabe.
Images:
tea length wedding dress

In the East Valley, a few stores help those girls find what they need while also staying stylish.
Jerolyn Greenberg, owner of A Closet Full of Dresses in Mesa, said the common stereotype behind what "modest" dresses look like is wrong.
"I think a lot of times people think modest means frumpy," Greenberg said. However, a lot of the designers and brands that Greenberg sells have modest versions of a lot of their gowns.
"There are reps that know what religious groups need, and they've chosen gown styles that they have made modest for that exact reason," Greenburg said.
This way, girls can get the styles they want while also feeling covered with sleeves and higher necklines.
Greenberg understands that many girls see risqué dresses in the stores and want to fit the trend, she said.
However, many girls want the styles without the revealing features.
"There are still many girls that want to look beautiful and trendy without revealing so much," Greenberg said.
Jeanay Sirrine, owner of Modest Wedding and Prom in Mesa, said she offers stylish dresses that have modest sleeves and length.
"When a lot of girls come in they say, 'This is exactly what I've been looking for,'" Sirrine said.
Sirrine has also had many moms thank her for making their daughter's shopping experience much easier for them, she said.
Having raised daughters, Sirrine understood how difficult it was to find dresses for special occasions that were not revealing.
"They can't see the rest of you if they only see skin," Sirrine said.
Sirrine said she won't carry anything that she believes is inappropriate and won't change the image of her store. "There are some dresses that I honestly find offensive," she said.
Carol McDowell, a junior at Mountain View High School, was brought up in the LDS church and chooses to dress modestly.
"When I dress modestly, it's telling people that this is the way I choose to live and I'm just protecting my body," McDowell said.
When McDowell first started looking for non-revealing dresses, she made the mistake of searching in the mall, she said.
"We went to all of the department stores and I only found one dress that was modest," she said. "It was a motherof-the-bride dress."
The dress also came with a price tag of $300, McDowell said.
McDowell was hesitant to shop in stores that specialized in modest gowns because she was afraid they would be filled with "flour sack" dresses. But, she said, Modest Wedding and Prom surprised her.
"This store showed me that there are so many beautiful options," McDowell said.
Also see:
princess wedding dresses

---
2017
年

3

月

28

日

(火)

Always a bridesmaid — and a stunning one at that! Rachel Bilson stunned as a bridesmaid (again!), this time for her Hart of Dixie set costumer Gelareh Khalioun's wedding at the Hummingbird Nest in Susana, California, this past weekend.

As seen in the pic she shared via Instagram on Sunday, March 26, Bilson, 35, who also served as a bridesmaid at her brother's wedding, donned a regal, blush-hued mermaid dress with an off-the-shoulder sweetheart neckline and a sweeping train. She accessorized the look with a bejeweled halo and, as seen in a second snap, a striped cape.

Rachel Bilson: What's in My Bag?

Related:

plus size wedding dresses

Bilson captioned the bundled snap, "My #HOD girls @wipeyoownass @kachtmeyer celebrating @gegelspot @elijah_medge." Jokingly, she added the hashtag, "#alwaysabridesmaid
---